Detailed Product Description
Small 9V Passive Piezo Electronic Transducer System 82dB , 1 - 30Vp-p
Quick Detail:
Size: D17mm*H4.5mm

SPL: Min.82dB at 4KHz/9Vp-p 1/2 Duty Square Wave/10cm

Operating Voltage: 1-30Vp-p
Description:
buzzer

Piezo Buzzer

Piezo Element

9V Buzzer

17mm Piezo Buzzer
Application:
CHANGZHOU FHD ELECTRONICS CO., LTD is a professional manufacturer in the field of micro acoustic products , our products is widely used in household electrical appliances; mobile phones;computers; medical equipment; alarm system; pos machine ;access control system; toy;automobile; instrument and meter; electrical equipment; we can produce all kinds of piezoelectric buzzers and magnetic buzzers as long as you have the following details; welcome to consultationdiscussion.
Specification:
1.Technical Parameter
Measuring condition
Part shall be measured under a condition (Temperature: 5~35℃, Humidity: 45%~85%R.H., Atmospheric pressure: 860 ~1060hPa) unless the standard condition (Temperature: 25±3℃, Humidity: 60±10%R.H. Atmospheric pressure: 860 ~1060hPa) is regulated to measure.
| | | |
| --- | --- | --- |
| 1 | Resonant Frequency | 4000±400Hz |
| 2 | Operating Voltage | 1~30 Vp-p |
| 3 | Rated Current | Max.5mA , At 4KHz 50% duty Square Wave 9Vp-p |
| 4 | Sound Output at 10cm | Min. 82dB, At 4KHz 50% duty Square Wave 9Vp-p |
| 5 | Capacitance | 15000±30% pF At 1KHz |
| 6 | Operating Temperature | -20℃~+70℃ |
| 7 | Store Temperature | -30℃~+80℃ |
| 8 | Net Weight | Approx 0.7g |
| 9 | RoHS | Yes |
2. Dimensions Unit: mm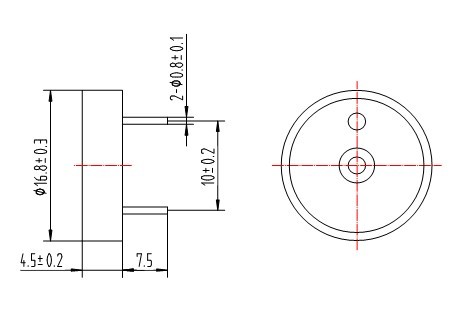 *Unit: mm; Tolerance: ±0.5mm Except Specified

*Housing Material: Black Noryl
3.Electrical And Acoustical Measuring Condition
Recommended Setting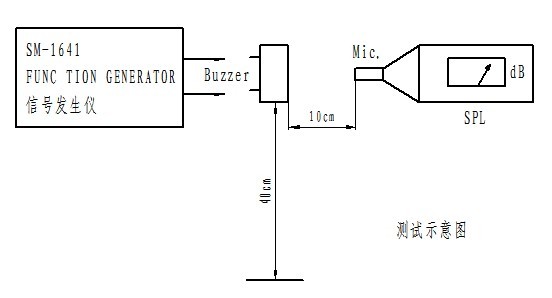 4.Frequency Response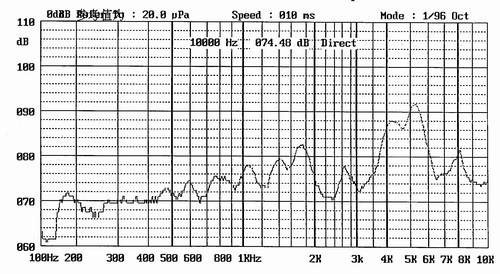 9Vp-p 50% duty Square wave,10cm